Elmec Temperature Controllers are built as per international standards. We can also supply Thermostats and Regulator switches for controlling Heaters and Heating elements.
Features
Available in digital and analog versions.
Made to DIN Standards.
Available in different calibration ranges like J, K, T, E, R and PT-100.
Available in ON-OFF, PD, Single and Double set point.
Supplied with calibration certificates and required accessories.

When Ordering Please Specify :
Type of controller.
Size.
Type of Sensor.
Temperature range.

Thermostats and Regulators :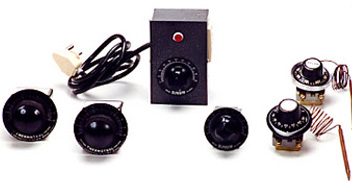 Shimax Digital PID Controllers:
Elmec Heaters &Controllers has introduced the world class Shimax range of Pid temperature controllers, MAC3 & MAC5 series. Shimax is one of the well-known manufacturers of temperature controllers and power controllers in Japan. Shimax products are strong in quality and performance. Shimax controllers and power controllers already enjoy a good share of marker in East Asian and European countries. Shimax temperature controllers are space saving – the depth of the controller is 62-65 mm. It has multi input, 1 main output 2 event outputs and big display as standard features. There are also optional features such as DI, CT input, analog output, communication and program functions.
MP1 Series Power Regulators: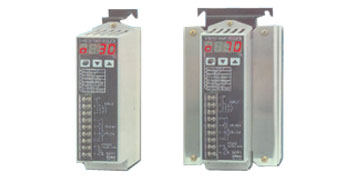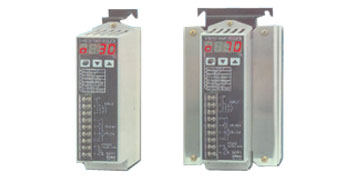 Special Features:
Control Method : Phase Control & Zero-Cross Switching Cycle Operation Control
Multi-Input : Current/voltage/Contact.Voltage Pulse (SSR Drive Voltage) You can choose either a phase control or Zero-cross switching cycle operation control in both cases of contact proportion input and voltage pulse (SSR drive voltage) input
Input/Output values and many kids of parameters are displayed
Output soft-start/slow up/ slow down function is equipped as a standard function, (0.00~25.os)
Free Voltage (100~240V AC)
Automatic Distinction of Power Supply Frequency Range 45~65Hz
For further information visit:www.shimax.co.jp
Elmec Heaters & Controllers
T.S.# 103, SIDCO Industrial Estate
Ekkattuthangal, Chennai 600 032
Tel: 044-22250313, 22253566.
Fax: 91-44-22253554
Email:
This email address is being protected from spambots. You need JavaScript enabled to view it.

Type of Temperature Controllers