Elmec Tubular Heaters are available in standard sizes and as well as custom built as per customer specifications and drawings. We have been making tubular heaters for various applications from water, oil, air heating to melting of soft metals and for temperatures as high as 800 deg cen.
We are the first to develop high temperature radiation heaters using tubular heaters for forging industries and succeed in the industry.
We use high quality MgO powder and Nichrome / kanthal D resistance wires. Heater tube sheaths are available in SS 304,321,310,316, Inconel and teflon coated.
We are supplying tubular heaters to India's top OEM's, Industries as well as overseas industries / markets.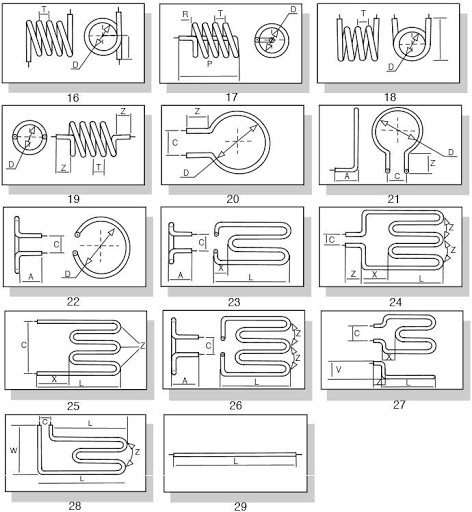 Do's and Don'ts:
Please calculate correct watts according to your requirements. Specify Volts with single phase or three phase . While giving connections check Volts printed in heaters and connect accordingly. Supplying volts higher than rated volts will result in heater failure.

All immersion heaters should be immersed perfectly. The hot length of the heater should never be exposed.

In case of vertical immersion heaters please specify cold length. Specify longer cold length so that heater won't fail if liquid level falls below actual /desired height.

Be specific about selecting watt density as it determines heater life.

Oil heater watt density not to exceed 2 watts / sq. cm.

Air heaters not to exceed 4.5 w/sq. cm in case of SS 321 and 6.5 watts/ sq cm in case of SS 310 and Inconel tube.

Water heating watt density not to exceed 12 watts / sq.cm

It is very important to have proper temperature control for better heater life. In addition if possible introduce safety thermostat and temperature control as well.

Consult us if you have any specific requirements.
Features
Termination and cutouts: can be provided as per customer drawing.

Nickel Chrome/Kanthal resistance wire

Immersion Heaters are available with screw plug flanges

Air Heaters are available with MS or SS fins

Tubular heating elements with additional Teflon sleeving is available for heating corrosive chemicals
Applications
Plastic Processing machinery.

Water and Oil Heating Appliances.

Packaging machineries

Vending Machines.

Dies and Tools.

Heating Chemical Solutions.

Ovens & Dryers

Kitchen equipments

Medical equipments

Used in many other applications.

When Ordering please specify

Type of Heater

Wattage and Voltage

Dia & length of the heater

Drawing or Sample required for special configuration.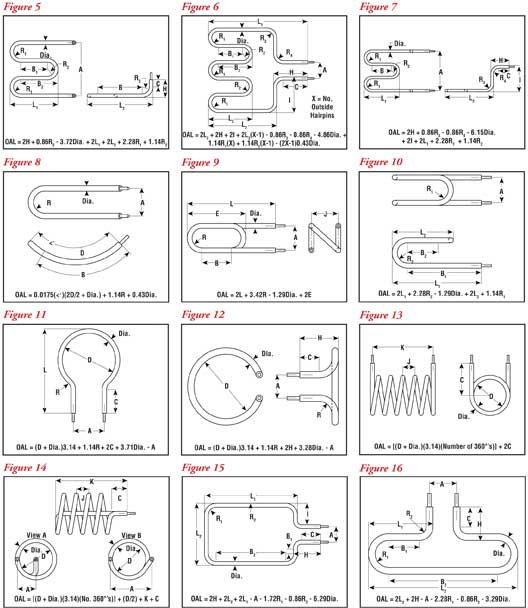 Type of Tubular Heaters